Deluxe Five Stars
Radamis I &amp II are 2 identical boats, each offers 72 deluxe cabins and four suites eight of which can be connected to accommodate families or for an idyllic honeymoon suite. Cabins include a panoramic wall-to-wall window, a bathroom with a bathtub, individually controlled air conditioning, in-house music and video channels, mini bar, hairdryer and shaving sockets.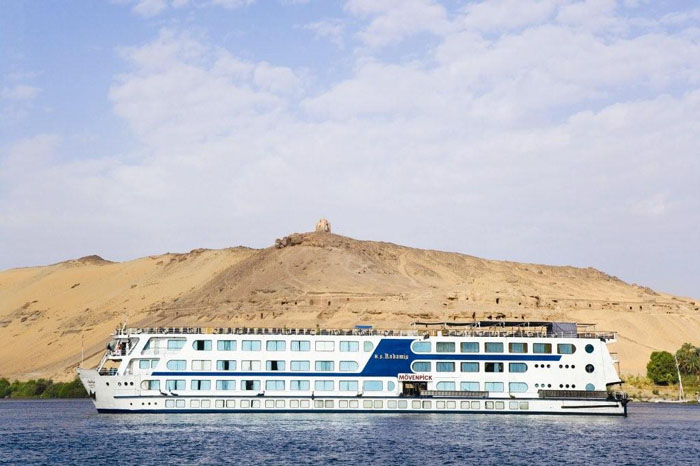 5 Stars Nile Cruise, our cruise offers you a unique and relaxing way to discover the wonders of ancient Egypt pharaonic civilization. You can enjoy a perfect blend of adventure, culture, romance and relaxation. The views of the River Nile and its lush green banks will charm your senses. On shore, you will marvel at the pharaonic temples and wonders of a 5,000 year old civilization. Our services and on-board amenities guarantee your total comfort, wherever you choose to spend your day on the Nile cruise ship. Take a plunge in our spacious swimming pool, or go for a brisk walk on the deck overlooking the River Nile. We offer refined dining in our elegant dining room. And at night, enjoy your favorite cocktails in the bar and lounge area of the Nile cruise ship, where the dance floor beckons you, and the music is live.





The M/S Nubian Sea is a 5 stars Nile Cruise Ship, launched in 1995. It is providing the services between Aswan and Abu Simble. The Crew and the management of M/S Nubian Sea assure comfortable and enjoyable Cruises on Lake Nasser.